This year's CosmoProf Las Vegas trade show marked the ninth year of attendance for B. Riley's Beauty and Personal Care team. While overall booth count was between 20-25% lower than last year, attendance was strong and everyone was bullish on the sector's current performance and momentum looking ahead to the next 18 to 24 months. A recent industry survey1 showed that of consumers already looking to cut their budgets, approximately 70% stated they would not be decreasing their beauty spend - the lipstick factor in full effect!
B. Riley's team met with many brands, private equity firms, and industry participants to discuss the trends driving today's beauty and personal care categories. Some of our key takeaways:
The nail category is innovating and monetizing on social media trends
· Personalization drives continued growth
o The nail category continues to emerge as a leading avenue for self-expression. Brands have successfully harnessed the power of influencer marketing to push colorful and unique stickers and paint kits to their customers. Consumers show off their personalized nails through social media, further fueling the marketing engine. Many brands are successfully championing this strategy by collaborating with influencers on custom designs.
· Subscription models present an opportunity
o The nail segment is ripe for growth in subscriptions. Several brands have built robust models around this concept, becoming household names in the last few years. For example, ManiMe and Olive & June, both offering monthly nail art subscriptions, established themselves as early leaders during the pandemic. Both brands increased revenues by over 10x between 2019 and 2021 and have continued to grow rapidly ever since.
o While consumers have responded well to early movers, further proving the model, opportunity remains for existing brands with a premium lean. Today's options for nail care subscriptions largely feature bright, eye-catching designs and market to a younger demographic, commonly targeted via TikTok. Despite promising results from early adopters, the category remains largely untouched by brands with more legacy audiences and historically higher price points.
· Wider category adoption by men in the U.S.
o In recent years, the male customer has emerged as a meaningful contributor to growth [in the nail category]. While this trend has been in motion internationally, men are now paying increased attention to nail hygiene in the U.S. According to StyleSage, LookFantastic reported a greater than 4X increase in searches for "male manicures,'' and over 3,300% rise in searches for "easy male nail art." Brands are responding in droves by launching collaborations with major male celebrities including Machine Gun Kelly, Harry Styles, and Tyler the Creator. This trend is evidence of the greater push toward gender-neutral beauty.
Growing interest in body care
· Consumers are pushing for cleaner body care options
o Two-thirds of consumers recently surveyed seek brands using clean ingredients1. While the face and skin care segments have been focused on clean formulas for years, many of the most common body care categories have yet to go through the same focus and evolution. Brands are tapping into this trend by upgrading and changing existing products' formulations, and remarketing them as natural, safe / non-toxic, or organic. One of the most targeted categories as of late has been sunscreen. Brands have successfully combined clean formulas with unique packaging, scents, and function.
· Emergence of intimate skin care
o Increased consumer knowledge and dialogue is driving demand for products intended for the bikini area. This increased awareness is driving demand for specialized products and formulations. The women's intimate care products category currently accounts for just 17% of the global skin care market but is expected to grow at an average rate of 4.1% to $38 billion through 20302.
o Investors have taken a liking to the category, targeting companies with proprietary formulas and sticky customer bases. For example, Gridkor, an asset manager based in Pennsylvania, recently acquired The Perfect V, an intimate skin care brand offering products designed to maintain the proper pH balance. Gridkor intends to explore licensing opportunities for the brand's VV Cream and Vanicure lines.
PE and strategic groups are increasingly interested in fragrance
· Recent M&A activity in the space
o DSM / Firmenich Merger: In May 2023, DSM, a Dutch health and nutrition specialist, merged with Firmenich, a Swiss flavors and fragrance group. Following the merger, Firmenich's perfumery and ingredients business will expand further into beauty through the addition of DSM's personal care and aroma business. The newly formed group is seeking to provide fragrances that make customers feel hygienic and physically / mentally well.
o Puig acquisition of Byredo: Puig, a house of luxury brands in the fragrances, makeup, and skincare categories, acquired Byredo, a creator of high-end fragrances, makeup, and body care products, for $1 billion (est. 10x revenue). Leading up to the sale, Byredo garnered significant interest from several parties, including L'Oreal.
o Growth investment in Juliette has a Gun: In May 2023, Cathay Capital Private Equity and Weinberg Capital Partners, two French-based private equity funds, lead a growth investment in Juliette Has a Gun, a fast-growing perfume maker targeting young women.
o Advent majority investment in various brands: Last month, Advent International, a private equity firm out of Boston, acquired a majority stake in the Sprecher Berrier Group of Companies and French brands Parfums de Marly and Initio Parfums Privés. The deal was reported to be over $700 million in enterprise value.
· Mass retailers making significant investment into the fragrance category
o Seemingly recognizing the momentum in fragrance, Target has capitalized on the category. In March of this year, Target partnered with Maesa to create three new exclusive fragrance lines with a focus on providing affordable luxury to the consumer. The partnership amassed over 10 million views on TikTok within months of its launch, and sales exceeded original forecasts by 450%.
o Other mass retailers, including Walmart and Ulta, are following suit by evaluating strategic opportunities in the fragrance category. Like Target, Walmart is leveraging TikTok to hold engaging shopping events centered around collaborations with engaging brands. Walmart has collaborated with Space NK and Garnier, among others. Further, Ulta is also working with Target to expand their in-store selection of fragrance brands. This past year they added Coach, Clinique, and Kate Spade New York, among others and are evaluating additional fragrances.
· Prestige segment leading focus
o Since 2019, the prestige fragrance category has increased by over 50% in sales dollars and by over 20% in unit sales1.
o Desirable margins and sustained demand from high-income consumers continue to attract new entrants and outside capital to the category.
o Higher income consumers are driving outsized performance. On a unit-sold basis, the prestige fragrance category grew 11% YoY while the mass market segment experienced a YoY decrease1. Since 2019, the average unit price for prestige fragrances has increased $15 to just under $721.
· Hispanic and Black consumers driving accelerated growth
o A recent study stated that over 85% of Hispanic and Black consumers wear perfume and other fragrance products, compared to 78% of the total U.S. population3. In the first quarter of 2023, Hispanic shopper spend by dollar value increased at 4x the rate that non-Hispanic consumers increased spending1. In turn, competition for Hispanic consumers' attention continues to climb. As such, brands are increasingly reliant on influencer marketing and alternative advertising channels to tap the rapidly growing demographic.
Outlook for M&A
· While the first half of 2023 remained mixed in terms of deal activity in the space, there have been signs of strengthening. Large acquirers and private equity groups remained active, targeting highly-branded acquisitions with strong gross margins and customer loyalty.
o In January 2023, P&G Beauty acquired Mielle Organics, a leader in the textured haircare category. The global conglomerate Unilever sold Suave North America to Yellow Wood Partners in February. Further, Aesop, an Australian personal care company, was acquired in April by L'Oréal for $2.5 billion.
· Deal volume for the second half of 2023 is expected to remain lower than the historical average. While volume is expected to remain low, industry participants expect valuations to remain stable, reflecting the competitiveness of the industry
o Following similar year-to-date trends, larger players are expected to make meaningful additions to their platforms at market-leading multiples. Brands with strong consumer recognition, scalability and potential in complementary categories, as well as companies with proven margins, continue to emerge as highly coveted targets. L'Oréal, P&G, Unilever, Coty, and Estee Lauder all inked deals in the first half of the year and are expected to evaluate deals throughout the rest of the year.
· The nail, body care, and fragrance categories will continue to garner increased interest from both private equity and strategic buyers. Category leaders are leveraging product innovation with effective marketing strategies to create a loyal customer base. With several traditional categories showing signs of consolidation and maturity, competition for these high-growth assets is expected to rise and remain strong through year-end.
· Despite lingering fears of a recession, investors and companies continue to search for the next trend driving growth in the beauty industry. B. Riley remains optimistic that the U.S. consumer will continue to show signs of resiliency and appetite for beauty and M&A will increase. Participants remain eager to evaluate acquisition opportunities and strategic options.
Author Contacts: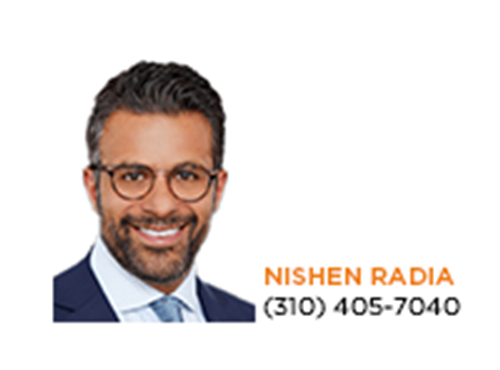 Sources: 1Circana Prestige Beauty Report, 2 Future Market Insights, 3 NPD Group