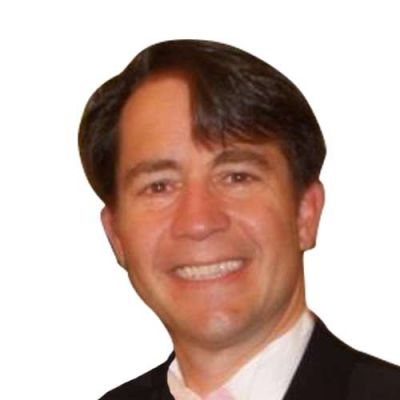 Craig A. Ellis
Director Of Research
INDUSTRIES
Capital Equipment
Energy
Enterprise Hardware
Semiconductor
Technology
Craig A. Ellis currently serves as Director of Research at B. Riley Securities. Bringing 20-plus years of sell-side experience, Ellis joined B. Riley & Co., LLC in December 2012 as Senior Semiconductor and Capital Equipment Analyst. Throughout his career, Ellis has been frequently recognized for his ratings and recommendations, most recently being ranked number 4 in TipRanks' Top 100 Analysts of 2019 after 2017's number 2 ranking versus ~7,500 Wall Street analysts. Prior to joining B. Riley, he was at Caris & Company serving as Director of Research and Senior Semiconductor Analyst. There he ranked number 2 and 3 respectively in 2011 and 2010 for EPS Estimate Accuracy in the Semiconductor and Semiconductor Capital Equipment sector according to StarMine. Ellis came to Caris & Company from Citi where he led the firm's Specialty Semiconductor franchise from 2004 to 2008. He frequently attained top-5 rankings in Greenwich Associates' annual survey, and placed 2nd and 3rd in 2008 in Analog and Communications IC's, respectively. Further, the franchise was a key part of Citi's third-ranked Institutional Investor Semiconductor team in 2007 and 2008 and Citi's top-ranked Institutional Investor-ranked Technology Team in 2008. Prior to that, Ellis was an II-ranked Analyst in Imaging Technology (placing 3rd) and worked as an Analyst on Citi's II-ranked Enterprise Hardware team. He began his career as an analyst at Shroders where the team was also II-ranked.
Ellis graduated from Montana State University with a Bachelor of Science in Business with a major in Finance and minor in Economics.

B. Riley Securities provides a full suite of investment banking, corporate finance, advisory, research, and sales and trading services. Investment banking services include initial, secondary and follow-on offerings, institutional private placements, merger and acquisition (M&A) advisory, SPACs, corporate restructuring and recapitalization. B. Riley is nationally recognized and highly ranked for its proprietary small-cap equity research. B. Riley Securities formerly operated as B. Riley FBR following the merger of B. Riley & Co. and FBR & Co.