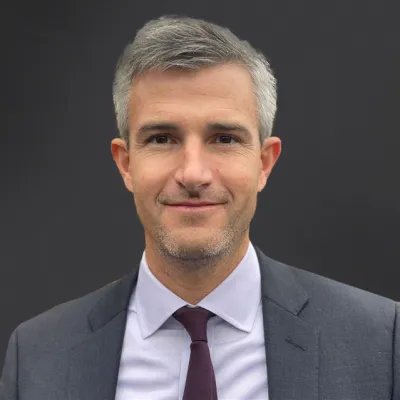 Matt Feinberg
Managing Director
Services
Equity Capital Markets
Debt Capital Markets
Private Capital Advisory
Mergers & Acquisitions
Sectors
Diversified Industrials
Energy & Natural Resources
Healthcare
Financial Services
Technology, Media & Telecom
Biography
Matthew Feinberg is a Managing Director in Investment Banking at B. Riley Securities, and Head of the Sustainability Practice. Mr. Feinberg brings over 20 years of corporate finance experience as a founding partner of boutique investment bank, MLV & Co, where he originated and led the sustainability effort amongst other responsibilities.
Starting in 2009, Mr. Feinberg helped grow MLV from 4 people to 60 people prior to its sale to FBR & Co (2015), which was later acquired by B. Riley (2017). He started his 20 year career at Credit Suisse, first, in investment banking and then in alternative investments. He has advised his corporate clients through numerous strategic mergers and acquisitions and has raised billions in private and public capital through a variety of offering structures, debt, equity and hybrid securities.
Mr. Feinberg graduated from Cornell University with a Bachelor of Arts in Economics.