Leading equity franchise - #1 issuer of ATMs since 2010 and #1 small-cap follow-on bookrunner*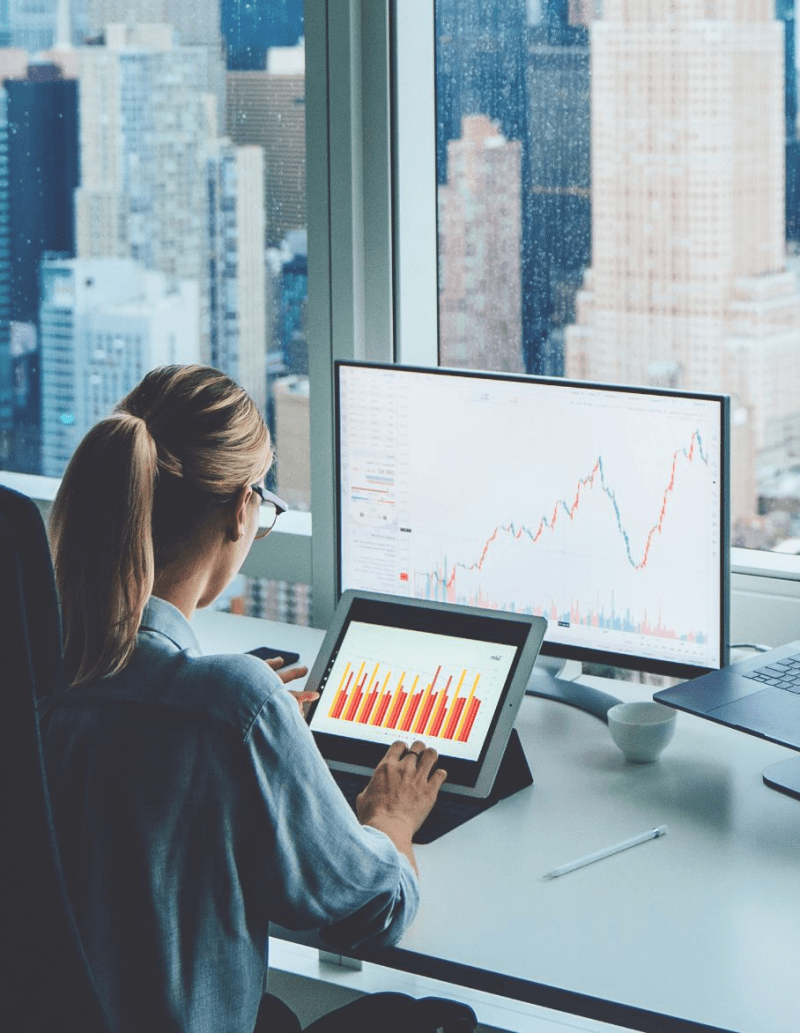 Our team specializes in providing an array of financing and sector-specific corporate finance solutions to middle-market companies. We have deep expertise within a variety of industry verticals as well as a unique understanding and familiarity of middle-market public and private investors. We not only advise clients in the structure and execution of equity and debt transactions, but we stand ready to partner with them, taking the lead role in the implementation of our recommendations and our ability to use our balance sheet to support clients and offer execution certainty.

Investment Banking
Capabilities
#1
Small-cap follow-on bookrunner1 (based on number of transactions)
56
Bookrunner on 56 new issue Baby Bond / Preferred Stock Transactions in 2021; total deal value of $4.5B+
#1
Issuer of ATMs since 2010, serving as lead agent for over 75% of new ATMs filed, with deal value totaling over $4B in 2021
268
Unsecured Notes and Preferred Stock offerings completed overall and $19.5B raised in aggregate since 2011
Equity Capital
We have the proven expertise in lead-left small-cap common equity raises and pre-public private placements (144A) to structure deals that meet the demands of both investors and issuers. We source, structure, price and allocate our own transactions. With our significant reach to small- and mid-cap companies across the country, we offer clients direct access to many accounts that are not the principal focus of other firms. Our team is backed by in-depth industry knowledge and transaction experience in order to successfully execute both private and public equity transactions, including:
IPOs
144A Private Placements
Follow-ons
At-the-market offerings (ATMs)
SPAC
Debt Capital
Having deep relationships with our retail distribution system, our team of professionals successfully helps issuers raise capital through the issuance of unsecured listed notes and preferred stock. We manage these transactions in a manner that allows the issuer to be the price setter in raising capital rather than being subject to pricing dictated by the bulge bracket firms.
Our approach involves creating a syndicate of mid-size/regional firms that can generate sufficient investor demand to complete a transaction. Once the syndicate is finalized, we discuss with syndicate members their respective, potential range of interest for the transaction. This effort mitigates risk throughout the process and helps to ensure a successful transaction.
Once issued and outstanding, a series of preferred shares or senior notes can be used to raise additional proceeds at any time through an at-the-market (ATM) offering or follow-on offering.
Private Fund Placement
We are a proven leader at raising capital for private credit and private equity funds focused on the lower middle market. We market a variety of strategies and investment structures to a broad audience of prospective investors, including community and regional banks, endowments, family offices, fund of funds and other institutional investors:
Control Buyout
Direct Lending
Rural Business Investment Company (RBIC) licensees
Small Business Investment Company (SBIC) licensees
* Based on number of transactions. Pricing Date 1/1/2021 - 12/31/2021, Deal Type = IPO, FO, Rank Eligible. SEC registered. Exchange Nationality = USA. Market Cap. $100m-$1.0bn (Deals <$1.1bn rounded down). Excludes SPAC IPOs and Healthcare transactions.
Dealogic. Pricing Date 1/1/2021 - 12/31/2021, Deal Type = FO, Rank Eligible. SEC registered. Exchange Nationality = USA. Market Cap. $100m-$1.0bn. Excludes Healthcare transactions.


Dealogic. Pricing Date 1/1/2021 - 12/31/2021, Deal Type = SPAC, Rank Eligible, SEC registered. Exchange Nationality = USA. Market Cap. =<$1.0bn. Deal Value $100-$400m. Weightedon $ raised attributed to respective bank economics on transaction.