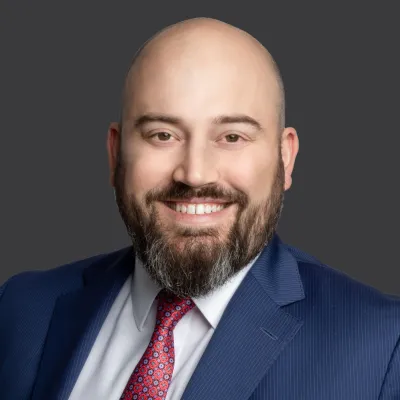 Jimmy Baker
President &
Head of Capital Markets

Services

Equity Capital Markets
Debt Capital Markets
Private Capital Advisory

Mergers & Acquisitions

Financial Sponsors Coverage

Research

Sales & Trading

Sectors
Business Services

Consumer
Crypto & Digital Assets

Diversified Industrials

Energy & Natural Resources

Financial Services

Healthcare
Real Estate

Technology, Media & Telecom

Biography
Jimmy Baker currently serves as President of B. Riley Securities. Mr. Baker is responsible for leading the firm's Investment Banking activities, its Institutional Brokerage, and also serves as Head of Capital Markets. Over the course of his career, he has advised clients on mergers and acquisitions with an aggregate value in excess of $10 billion and has acted as Bookrunner or Placement Agent on more than 200 institutional financings that raised in excess of $17 billion in proceeds for clients. Baker consistently demonstrates innovative leadership in capital formation, orchestrating many complex and creative capital raises on behalf of companies seeking to raise public or pre-IPO capital.
He has held several positions of increasing responsibility during his tenure with B. Riley. He first joined the firm's Equity Research division in 2010 and was elevated to Managing Director and Associate Director of Equity Research in 2015. During this time, his investment recommendations were frequently recognized by independent third parties, including earning him the distinction as one of the top 10 overall stock pickers in the U.S. by Thomson Reuters/Starmine. In 2017, Mr. Baker was promoted to Executive Vice President of Brokerage, tasked with improving the impact of the firm's Equity Research coverage while expanding its Institutional Sales distribution. He was subsequently named Head of Capital Markets where under his direction the firm's Equity Capital Markets division revenue increased more than five-fold prior to his being named President.

Mr. Baker previously held research and consulting positions on the buy side with the long-only investment advisor, Kennedy Capital Management, and the global multi-strategy hedge fund, Lionhart.