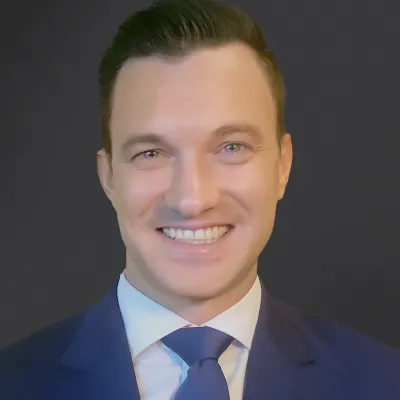 Adam Fitzmaurice
Vice President
Services
Private Capital Advisory
Mergers & Acquisitions
Biography
Adam Fitzmaurice is a Vice President for the Healthcare & Life Sciences group with B. Riley Securities responsible for advising clients on mergers, acquisitions, and capital raising across numerous healthcare services and healthcare IT segments (including electronic health records, occupational health, patient engagement, payor services, pharma services, physician practice management, revenue cycle management, specialty pharmacy, specialty pharmaceuticals, surgical information system, and wellness). He has eight years of experience in investment banking, private equity, corporate finance, and risk management with a focus on healthcare.
Prior to joining B. Riley, he was a Vice President at Huron Transaction Advisory LLC, an investment bank within Huron Consulting Group (NASDAQ: HURN). Previously, Mr. Fitzmaurice was an Associate with the Healthcare IT and Services group at Piper Jaffray (NYSE: PIPR). Prior to working at Piper Jaffray, Mr. Fitzmaurice held positions at Huron Capital Partners and Citigroup, where he focused on multiple healthcare industry segments.
Mr. Fitzmaurice is affiliated with the Boston chapter of the Association for Corporate Growth (ACG) and a Chartered Financial Analyst (CFA) candidate, with application pending. He received his Bachelors of Science in Finance from Creighton University and Masters of Business Administration from the Stephen M. Ross School of Business at the University of Michigan, concentrating on Healthcare and Finance.