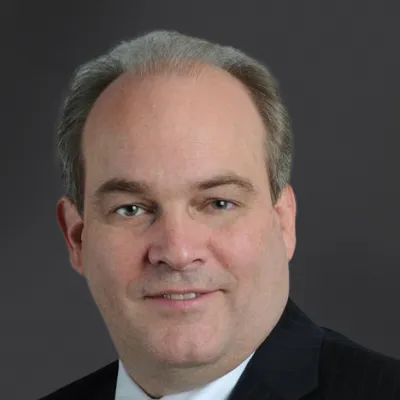 Bryan Maher
Managing Director
Sectors
Healthcare REITs
Specialty REITs
Lodging
Equity REITs
Research Coverage

American Strategic Investment Co. (NYC)
Apple Hospitality REIT, Inc. (APLE)
Ashford Hospitality Trust, Inc. (AHT)
Ashford Inc. (AINC)
Braemar Hotels & Resorts, Inc. (BHR)
Chatham Lodging Trust (CLDT)
Diversified Healthcare Trust (DHC)
Global Medical REIT, Inc. (GMRE)
Global Net Lease, Inc. (GNL)
Hersha Hospitality Trust (HT)
Industrial Logistics Properties Trust (ILPT)
Modiv Inc. (MDV)
Office Properties Income Trust (OPI)
Plymouth Industrial REIT, Inc. (PLYM)
Service Properties Trust (SVC)
The Necessity Retail REIT, Inc. (RTL)
The RMR Group Inc. (RMR)
Viad Corp. (VVI)
Xenia Hotels & Resorts, Inc. (XHR)
Biography
Bryan Maher is a Managing Director in Equity research with B. Riley Securities responsible for covering Lodging and Equity REIT's. He has 25 years of experience in Equity Research and Investment Banking with a focus on Lodging, Gaming, and Leisure companies, as well as Healthcare, Office and Industrial REIT's.
Mr. Maher has been a top-ranked Wall-Street analyst five times, including previously being ranked the top lodging analyst in the U.S. by the Wall Street Journal and by Starmine as the 2nd best stock picker in the U.S. out of ~3,500 analysts. Money Magazine has also named him as one of the Four Most Trustworthy Analysts on Wall Street.
Prior to B. Riley, he held positions at Citadel Securities and Credit Agricole (Credit Lyonnais), where he led the U.S. Lodging and Gaming equity research at each, and at RBC Capital Markets where he led the banks initial investment banking foray into the U.S. Lodging and Leisure sectors. He started his Wall Street career at Dean Witter Reynolds before moving into equity research at Deutsche Banc Alex. Brown.
Mr. Maher has previously served as the President of Township Council in West Windsor, NJ, a township of 30,000 residents, where he served in an elected capacity from 2012 to 2016. He received a Bachelor's Degree in Finance from Clemson University and an MBA from Georgia State University.