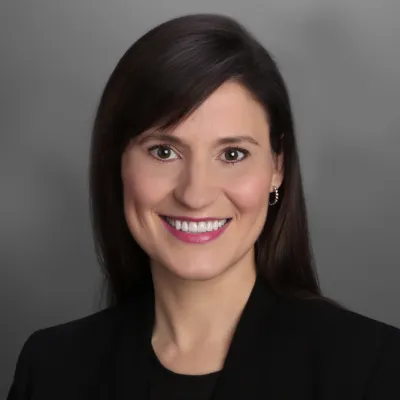 Holly Smyth
Managing Director
Services
Debt Capital Markets
Private Capital Advisory
Biography
Managing Director Holly Smyth has more than 20 years of experience in the banking industry, providing financing solutions for independent, private equity, and family-owned middle market companies in the U.S. and Latin America.
Ms. Smyth has advised clients on various deal structures, including leveraged buy-outs, recapitalizations, and growth and acquisition financings. She has worked with clients in the industrial, transportation and logistics, business services, consumer products, and renewable energy sectors of the economy.
Prior to joining legacy FocalPoint, now B. Riley Securities, Ms. Smyth was a Senior Vice President in commercial lending at BBVA U.S.A. She previously served as Senior Vice President in commercial lending at the Royal Bank of Scotland and as a Vice President in project finance at ABN AMRO/LaSalle Bank. Ms. Smyth holds a Bachelor of Science in finance and marketing from Miami University (Ohio) and a Master of Business Administration from Northwestern University's Kellogg School of Management.
Ms. Smyth is currently on the Board of ACG Chicago's M&A and Private Equity Committee and will serve as Co-Chair in 2024. She is a member of Chief, the only private membership network focused on connecting and supporting women executive leaders. Holly is very involved in her community and supporting local philanthropic organizations.