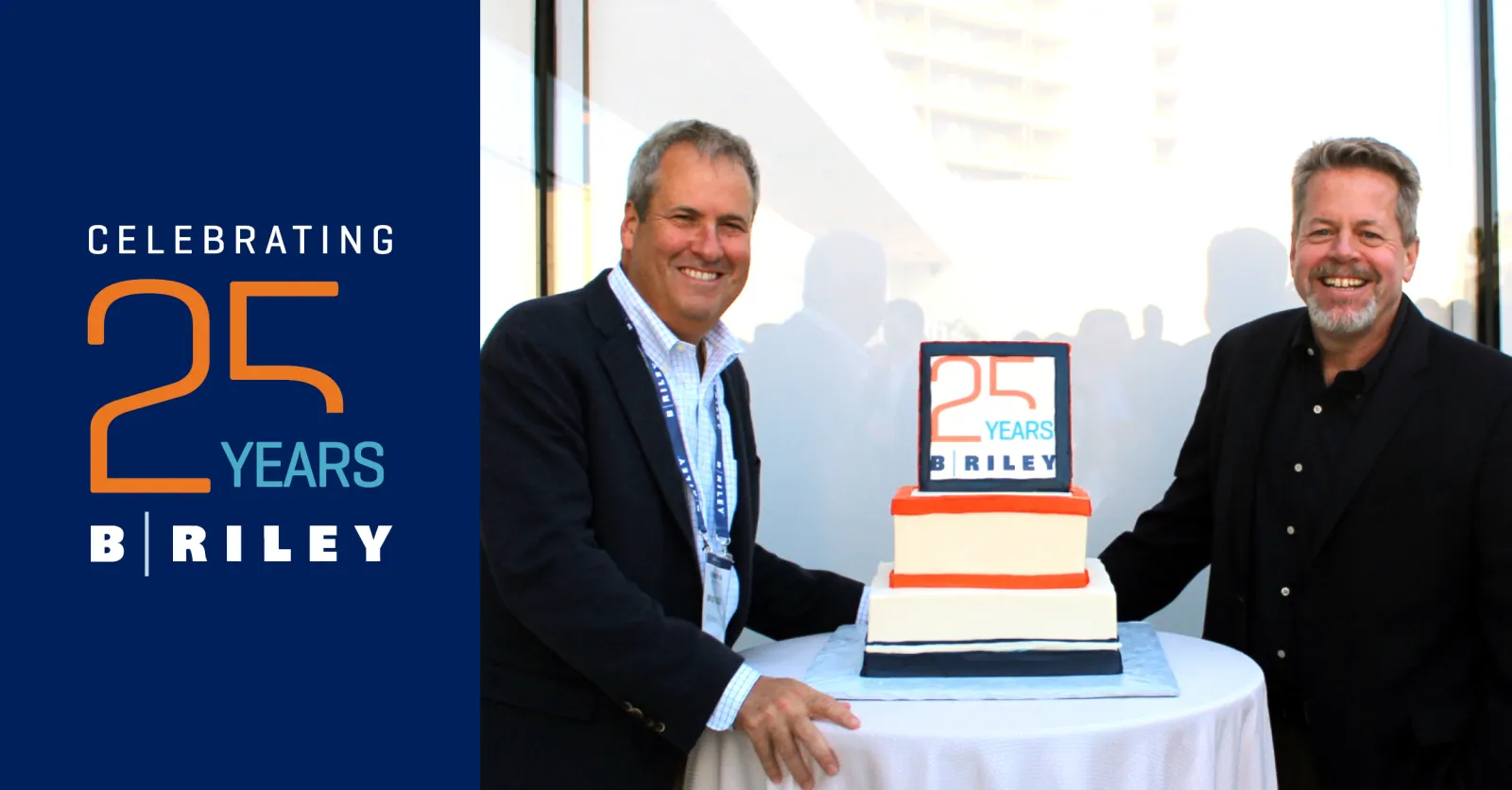 To our clients, colleagues, partners and friends:

Wow. What an incredible ride it has been. Back in 1997, B. Riley was founded on the premise that there was a void in financial services focused on small and middle market companies, and we were going to fill it.
Starting as a research boutique, we added investment banking, appraisal, liquidation, restructuring, forensic accounting, venture capital, lending, merchant banking and other financial services, meaningfully expanding our stakeholder base and market recognition throughout the years. We have welcomed hundreds of new colleagues of world-class caliber talent, entered new markets we had never contemplated being in, culminating in being ranked #2 on FORTUNE's 100 Fastest-Growing Companies list in 2021.

With over 2,000 professionals serving thousands of clients across the globe, we are incredibly proud and humbled by what we have collectively created. Despite our growth, our philosophy has never wavered. The driving force of B. Riley is - and always has been - our colleagues, clients, and partners. These relationships are at the heart of our business, and it has been our great honor to work alongside the dedicated professionals who continue to inspire us every day. We recognize we could not have built this platform into what it is without your continued support and partnership. For this, we are deeply grateful.

In celebrating this milestone and reminiscing about the journey, we feel as enthusiastic about the business as we were in '97. We could not be more excited by the opportunities we see ahead for B. Riley and feel as if we're just getting started.

Cheers to the next 25 years and beyond.
Co-Chief Executive Officers, Bryant Riley & Tom Kelleher