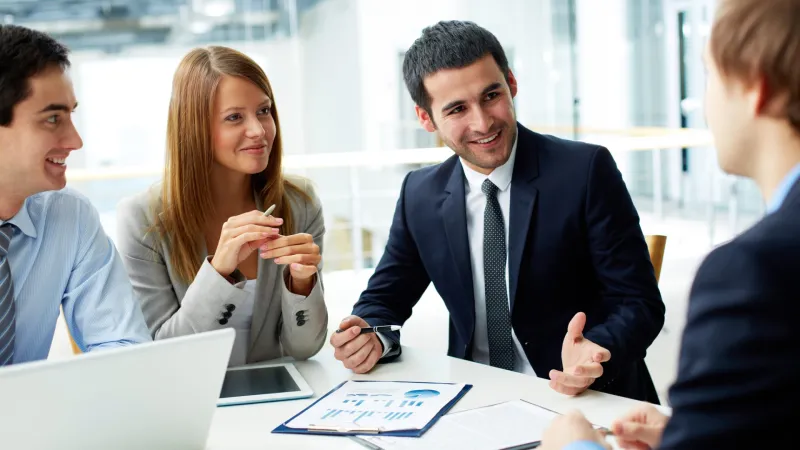 WHO WE ARE
We are a leading, diversified financial services provider. We are a collection of experts with the in-house capabilities to serve any financial need at every stage of the business life cycle. Our team of seasoned experts takes a non-traditional, oftentimes contrarian approach to opportunities, where firm resources and cross collaboration are well bestowed while always putting our clients first. What truly sets us apart from the competition is that, in addition to serving clients and investors, we actively utilize our balance sheet and have the operational prowess and foresight to recognize value and maximize return on investments that others shy away from. Entrepreneurship is celebrated and fostered here. The outcome? Simply put, B. Riley delivers superior results to clients, partners and shareholders alike.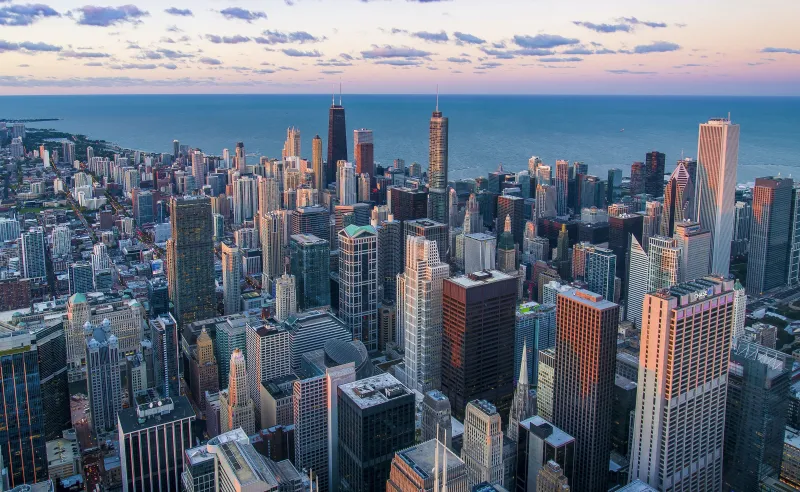 What We Do
B. Riley's diverse suite of services goes beyond traditional financial service offerings. By leveraging cross-platform expertise and assets, we are uniquely positioned to provide full service, collaborative solutions to our clients at every stage of the business life cycle and in all market conditions. To learn more about the B. Riley platform, click here.

Complementary Business Capabilities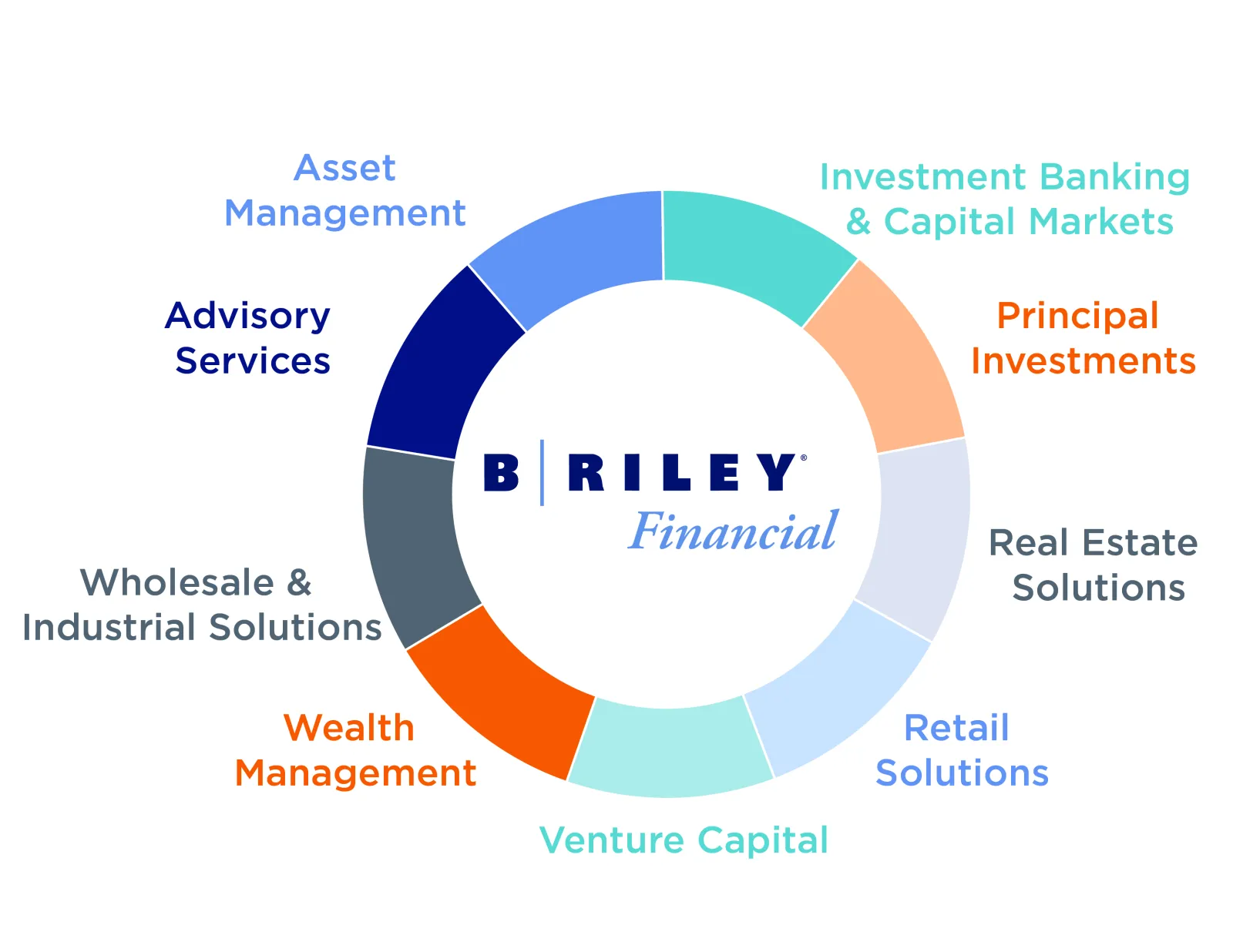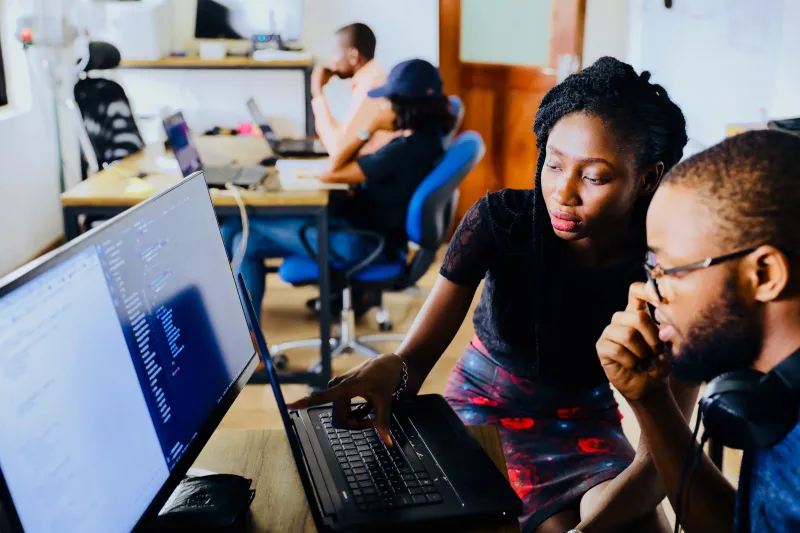 What We Stand For
At B. Riley Financial ("B. Riley"), we believe that success is measured far beyond our stock price, platform of businesses or services offered. Rather, it is the caliber of our people that truly makes a difference and drives impact for both the companies and the communities which we serve.
OUR PEOPLE
We appreciate, and never take for granted, that without the expertise and dedication of our talented professionals, our firm would cease to exist. That is why we strive to adhere to business principles that foster professional and personal growth, while ensuring workplace health and safety.
Our entrepreneurial spirit can be seen and felt throughout the halls of all our offices and it is the epitome of the B. Riley culture. We thrive in a collaborative environment and our culture is one that empowers the individual to grow and succeed through mentorship, and subsequently celebrates successes. Junior staff members have a unique opportunity to learn at a rapid pace from accessible leaders who are all recognized experts across several practices and sectors.
We empower individuals to employ a work/life balance model that allows for personal flexibility while maintaining a high level of productivity; providing the best outcome for both the individual and the company. Additionally, we offer a competitive benefits package, with comprehensive medical, dental and vision plans, life and disability insurance, unlimited vacation time, a company-match 401(k) plan, and more.
Workplace health and safety is an equally vital aspect of running our business. We believe that safety must always be an integral part of any function or service performed, and the protection of our employees, visitors and event attendees is our utmost priority. We have a Business Continuity Plan in place that allow us to respond as necessary to anything that threatens our health and safety, while ensuring that we can continue to provide quality service to our clients and shareholders at all times. During the COVID-19 Pandemic that erupted in early 2020, we were rapid in our response to close offices and adopt a work-from-home policy for all 1,000 professionals that was seamless in safeguarding everyone's health and safety, without a disruption to client service.
Interested in joining our team? We invite you to visit our careers page to learn more about current openings.
BUSINESS ETHICS AND COMPLIANCE
In an industry bound by oversight and regulation, business ethics and compliance are paramount to building and sustaining trusting relationships among colleagues, clients and shareholders. We value the relationships we've built and nurtured for over 20 years; therefore, we feel responsible to conduct business in an honest, ethical and transparent manner while abiding by the company's Company Handbook and Code of Ethics.
COMMITMENT TO THE BETTERMENT OF OUR COMMUNITIES
Our mission to provide collaborative solutions and drive impact extends well beyond the workplace. We are committed to supporting our communities through our emphasis on corporate giving and employee engagement. We are proud to support several causes and organizations that benefit the greater good, including the Toigo Foundation, Sugar Ray Leonard Foundation, the Malibu Triathlon (for CHLA), Cycle for Survival (for Memorial Sloan Kettering) and Meals on Wheels, to name just a few.
To learn more about other ways in which we give back, click here.