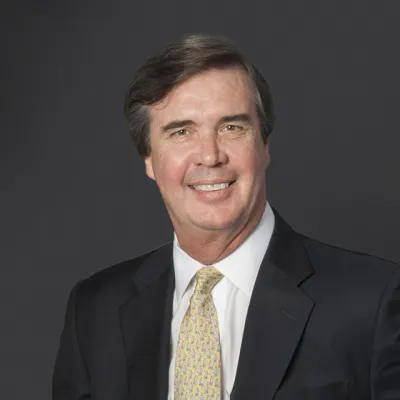 Liam Burke
Managing Director
Sectors
Metals & Mining

Shipping
Specialty Industrials & Materials

Research Coverage

Adams Resources & Energy, Inc. (AE)

Capital Product Partners L.P. (CPLP)

Carriage Services, Inc. (CSV)

Cool Company Ltd. (CLCO)
Eagle Bulk Shipping Inc. (EGLE)

Eneti Inc. (NETI)

Genco Shipping & Trading Limited (GNK)

Global Ship Lease, Inc. (GSL)

Golar LNG Limited (GLNG)

International Seaways, Inc. (INSW)

KNOT Offshore Partners LP (KNOP)

Koppers Holdings Inc. (KOP)

Matthews International Corporation (MATW)

Nordic American Tankers Limited (NAT)

Pangea Logisitics Solutions Ltd. (PANL)

Scorpio Tankers Inc. (STNG)

Tellurian, Inc. (TELL)

Textainer Group Holdings Limited (TGH)

Triton International Ltd. (TRTN)

Biography
Liam Burke is a Managing Director with B. Riley Securities responsible for in diversified industrials, shipping, and natural resources.
He is a is a two-time recipient of the Thomson Reuters Analyst Awards and was recognized once by TipRanks as a top 100 analyst.
Prior to B. Riley, he was Managing Director at Wunderlich Securities covering specialty chemicals and materials. Mr. Burke was also a Managing Director/Research Analyst at Janney Montgomery Scott LLC, providing company analysis and stock valuations for a small and mid-cap equity universe that included both Specialty Industrials and Chemicals. Before that, he served as Senior Equity Analyst at Ferris, Baker Watts, Inc. with a concentration in Consumer and Industrial Companies. Prior to FBW, Mr. Burke spent eight years at Alex Brown Investment Management, acting as a co-portfolio manager for six of those years during which he helped manage a multi-billion debt and equity telecommunications sector mutual fund.
Mr. Burke has a Bachelor of Arts in Economics from Georgetown University and an MBA in Finance at George Washington University.