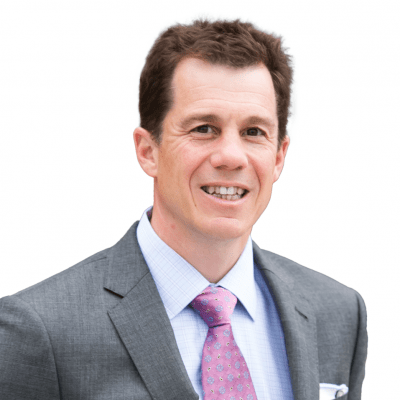 John Sordillo
Senior Managing Director
Areas of Expertise
Bankruptcy Proceedings

Crisis Management
CRO
Expert Witness

Financial Advisor
Fraud Investigation
Interim Management

Litigation Support

Section 363 Sale
Turnarounds / Restructurings

Industries
Energy
Healthcare
Manufacturing
Restaurant
Telecom
Education
BBA Pace University
J.D. Brooklyn Law School
Experience
1 Year with Firm
35 Years of Relevant Experience
John Sordillo joined B. Riley Advisory Services as a Senior Managing Director in 2021. Sordillo has spent the majority of his career specializing in the provision of restructuring advisory services and litigation support to companies, senior lenders, unsecured creditors, hedge funds and private capital providers. He has guided management teams, stakeholders and investors in Chapter 11 proceedings, out-of-court restructurings, capital raising efforts and distressed M&A transactions. He has also served as a fiduciary officer such as Chief Restructuring Officer, Chief Financial Officer and Treasurer for company's undergoing significant financial change. Specifically, he has led teams in the development and review of business plans and financial projections, cash flow forecasts, the evaluation and negotiation of various transactions common to the restructuring process including acquisitions/divestitures of businesses, valuation, evaluations of contracts, analysis of financing facilities, covenants and refinancing options, and the analysis of stakeholder interests and projected recoveries under various operating and restructuring scenarios.
Sordillo has over 30 years of accounting and finance experience and over the past 25 years, he has worked exclusively in the troubled business environment. He has been a principal investor in turnaround situations as well as an advisor in a variety of industries including real estate, oil and gas, energy, manufacturing, telecommunications, gaming, healthcare and retail. His experience includes a significant amount of cross-border insolvency practice.
His most recent fiduciary roles include serving as Chief Restructuring Officer for Fatz Southern Kitchen, Inc. a 42 restaurant, fast-casual restaurant chain where he focused on cash flow and liquidity preservation and the negotiation and settlement of significant vendor claims while also developing a turnaround plan, sale and financing options for the company. He also served as the interim-CFO and Chief Restructuring Officer for Network Global Logistics where he was responsible for the day-to-day financial operations of the company and the facilitation of a successful sale process.
His experience also includes a significant amount of forensic and dispute advisory work and expert testimony. His extensive litigation experience includes serving as the advisor to professionals appointed as Trustee or Receiver by the bankruptcy courts and the SEC, respectively, in connection with failed fraud and Ponzi schemes. These advisory roles have involved the significant reconstruction of financial records, pursuit of asset recoveries, avoidance of claims, assistance in the prosecution of the perpetrators and litigation involving many individuals who aided and abetted the schemes. In addition, Sordillo has assisted in the prosecution and defense of various types of claim actions in bankruptcy proceedings.
Prior to joining B. Riley Advisory Services, he was a Managing Principal of Broadview Business Advisors, LLC. and prior to that , he was Managing Director with CBIZ Corporate Recovery and Litigation Support Services. He spent 4 years with Loughlin Management Partners as a Managing Director and leader of the turnaround and restructuring practice. Sordillo spent 11.5 years as a Partner with Deloitte Financial Advisory Services LLP and was the leader of Deloitte's Northeast Restructuring Advisory practice. Sordillo was a Partner with Ernst & Young and worked for seven years as a restructuring advisor in the corporate finance practice. He also has significant financial accounting experience and spent 7 years as an auditor. In addition to this, he has also spent time as a Principal in the U.S. merchant banking business of TD Bank Financial Group and served as a senior restructuring advisor in the turnaround and restructuring practice of AlixPartners LLC.
Sordillo received his BBA in Public Accounting from Pace University and his J.D from Brooklyn Law School.