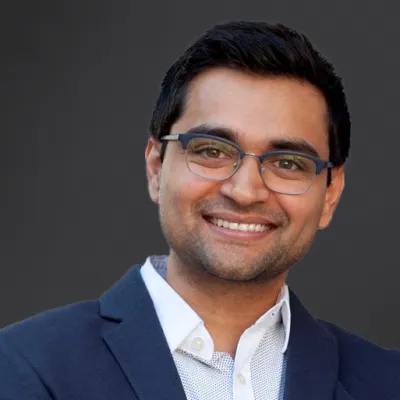 Kalpit Patel
Senior Research Analyst
Research Coverage

Allogene Therapeutics, Inc. (ALLO)
Bicycle Therapeutics Plc (BCYC)
Geron Corporation (GERN)
Journey Medical Corp. (DERM)
Kymera Therapeutics, Inc. (KYMR)
Longboard Pharmaceuticals, Inc. (LBPH)
Mirati Therapeutics, Inc. (MRTX)
PDS Biotechnology Corporation (PDSB)
Rigel Pharmaceuticals, Inc. (RIGL)
Syndax Pharmaceuticals, Inc. (SNDX)
Viridian Therapeutics, Inc. (VRDN)
Biography
Kalpit Patel is a Senior Biotech Analyst with B. Riley Securities responsible for covering emerging companies within the oncology and immunology sectors. He has 15 years of experience in the healthcare field.
Prior to joining B. Riley, he was a director at Oppenheimer covering early-stage biotech companies. He also spent several years as a pharmacist before embarking on a Wall Street career.
Mr. Patel is a registered pharmacist in Illinois. He received his MBA from The University of Chicago Booth School of Business and a Pharm.D. from the Massachusetts College of Pharmacy.