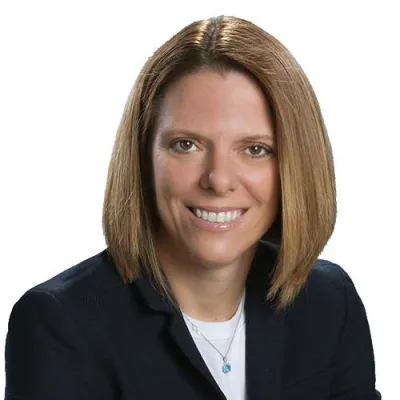 Carol Fox
Senior Managing Director
Areas of Expertise
Bankruptcy Proceedings
Damages / Lost Profit Analysis

Due Diligence
Expert Witness
Fiduciary Services
Forensic Accountant
Fraud Investigation
Internal Investigations
Litigation Support
Liquidating Trustee
Plan Administrator
Ponzi Schemes
Receiver
Solvency Opinions
Subchapter V Trustee
Turnaround / Restructurings
Industries
E-Commerce
Healthcare
Lifesciences
Mining
Real Estate
Prominent Matters
Chapter 11 Trustee of the jointly administered cases, Americore Holdings, LLC, et al. filed in the United States Bankruptcy Court for the Eastern District of Kentucky, Case No. 19-61608 [GSS]

Financial Advisor to the Official Committee of Tort Claimants in the jointly administered cases, Imerys Talc America, Inc., et al. filed in the United States Bankruptcy Court for the District of Delaware, Case No. 19-10289 (LSS)

Interim CFO of a hospital system that includes a 500-bed academic medical center, a 200-bed children's hospital and affiliated practice groups.

Testifying expert for the Department of Justice [DOJ] in re: Peabody Energy Corporation, et al. filed in the United States Bankruptcy Court for the Eastern District of Missouri, Case No. 16-42529-399

Damages expert in a billing dispute between a healthcare provider and an insurance company both of whom are listed on the Fortune 200.

Bankruptcy Plan Administrator of the jointly administered cases, Sebring Management FL et al. filed in the United States Bankruptcy Court for the Middle District of Florida, Case No. 8:15-bk-08589-CPM

Education
BS Accounting University of Florida
Experience
12 Years with Firm
37 Years of Relevant Experience
Carol Fox is a CPA with over 30 years of private and public accounting experience. For over twenty years, her career has concentrated on providing forensic, investigative and bankruptcy services to debtors, creditors, Federal bankruptcy trustees and examiners, creditors' committees, court appointed assignees, the Securities and Exchange Commission, the Department of Justice, law firms and financial institutions.
Ms. Fox enjoys a diverse and dynamic practice. She has provided extensive restructuring and bankruptcy related services for a wide range of distressed situations including healthcare, life sciences, mining, e-commerce, and real estate. In addition, she has led high profile investigations of investment schemes, fraud investigations, internal corporate investigations, due diligence assignments and matters involving business disputes and quantification of damages.
Ms. Fox is a Subchapter V Trustee for the Southern District of Florida. She is serving as a fiduciary in bankruptcy court and has served as a fiduciary in state court matters. Additionally, she has testified as an expert witness on numerous occasions in federal and state court including testifying as an expert for the Department of Justice in the chapter 11 bankruptcy of Peabody Energy Corporation, et al.
Ms. Fox graduated from the University of Florida with a Bachelor of Science degree in Accounting. She is a CPA,* CIRA (Certified Insolvency and Restructuring Advisor) and CFE (Certified Fraud Examiner) and has addressed numerous professional organizations on issues relating to bankruptcy, forensic accounting and distressed health care. In 2019, Carol was recognized as a Top U.S.A. Woman Dealmaker by the Global M&A Network. In 2021 she was recognized by the ABF Journal as one of the Top Women in Asset-Based Lending. Currently, she serves on IWIRC-Florida's Board of Directors, representing the South Florida chapter.
*Regulated by the State of Florida