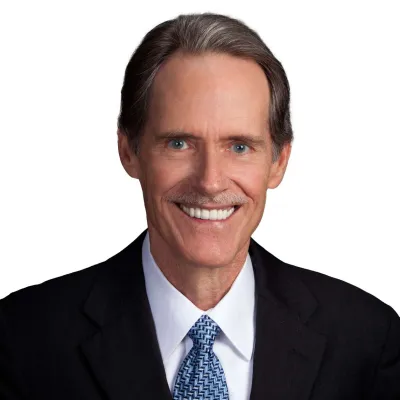 Kip Hamilton
Senior Managing Director
Areas of Expertise
Arbitration
Construction Disputes
Damages & Lost Profit Analysis
Due Diligence
Expert Witness
Fraud Investigation
Forensic Accounting
Surety Investigations
White Collar Crime
Industries
Construction
Entertainment
Farming
Financial Services
Insurance
Manufacturing
Private Education
Real Estate
Prominent Cases
Damages/Expert Witness in National CasualtyCompany v. Lockheed Martin Corporation.
Damages/ExpertWitness in Grand Negaz, Inc., et al v. Sports and Entertainment FinancialGroup, Inc., et al.
Damages/Expert Witness in SoutheasternPennsylvania Transportation Authority v. AECOM USA, Inc.
Forensic Accounting - In re: Island View Crossing II, LP, Debtor; Kevin O'Halloran, in his capacity as Chapter 11 Trustee for Island View Crossing II, LP v. Prudential Savings Bank
Experience
8 Years with Firm
39 Years of Relevant Experience
Kip Hamilton is a licensed Certified Public Accountant and Certified Fraud Examiner with over 35 years of experience assisting counsel and clients in the resolution of complex financial disputes. Hamilton has served as an expert witness, consultant and arbitrator in matters relating to economic damages, white collar criminal investigations, due diligence, internal investigations and forensic accounting.
In the general commercial disputes arena, Hamilton has experience investigating liability issues and evaluating damages for both plaintiffs and defendants in numerous industries including private education, manufacturing, consumer products, lodging, banking, advertising, legal, accounting, insurance, leisure, retail, wholesale, transportation, casino, broker/dealer and entertainment industries.
Hamilton also has specific experience in the real estate and construction industries where he has assisted owners, contractors, subcontractors, engineers, developers, lenders, sureties and governmental agencies resolve disputes. He has developed strategies, performed cost audits and evaluated damages arising from project delays, financing issues, bankruptcy, accidents, fraud and troubled projects.
Hamilton has worked on various international disputes including matters in Latin America and Asia. He has provided expert testimony on numerous occasions in federal and state courts, U.S. Bankruptcy Court, arbitration proceedings and State Board of Claims. He also serves on the American Arbitration Association Panel of Neutrals and has served as a solo arbitrator and as a panel member. Prior to joining B. Riley Advisory Services (formerly GlassRatner), He held senior positions with an international CPA firm, a worldwide risk mitigation firm and owned his own forensic accounting practice.