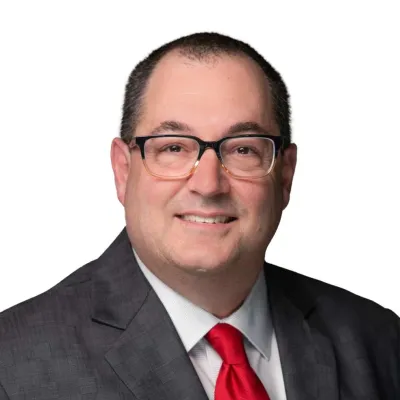 Wayne P. Weitz
Senior Managing Director
Areas of Expertise
Bankruptcy Proceedings
Borrower & Lender Advisory
Chief Restructuring Officer
Crisis Management
Fiduciary Services
M&A and Section 363 Sales
Statutory and Ad Hoc Committees
Turnarounds / Restructuring
Industries
Automotive
Energy
Healthcare
Hospitality
International/Cross-Border
Real Estate
Prominent Cases
Hurley International – Transaction and Transition Advisor to the acquiror Bluestar Alliance

Waste-2-Energy Holdings – Chapter 11 Trustee; significant Isle of Man litigation victory

Laurus Master Fund – FA to Joint Official Liquidator in wind-down of $1B hedge fund

Agera Energy – FA to Debtor; successful Chapter 11 sale of major retail power provider

Senior Care Centers – Investment banker to the Debtors

Searchmetrics Inc – Chief Restructuring Officer for the U.S. subsidiary of a German internet search (SEO) leader

CARBO Ceramics – Committee FA; Liquidating Trustee

Empire Land – FA to Ch 7 Trustee in multi-year litigation

AgFeed USA – FA to equity committee and to liquidating trustee

Education
BA Brandeis University
MBA University of Chicago Booth School of Business
Experience
10 Years with Firm
32 Years of Relevant Experience
Biography
Wayne P. Weitz is a Certified Turnaround Professional with more than 30 years of experience in turnaround management, financial and operational restructuring, bankruptcy, mergers and acquisitions and complex bondholder litigation. His practice includes debtor and borrower advisory services, secured and unsecured creditor advisory services, offshore and cross-border insolvency, valuation, litigation support and statutory and ad hoc committees.
Weitz returned to B. Riley Advisory Services (formerly GlassRatner) after spending several years with other restructuring advisory and distressed investment banking firms. He originally joined the firm in 2008 and was one of the senior professionals who opened our initial New York office in 2009.
During his turnaround and restructuring career Weitz has focused on advising troubled companies and stakeholders in and out of bankruptcy in domestic and cross-border situations. Prior to becoming a restructuring professional, Weitz held positions in the corporate sector, where his responsibilities encompassed a range of activities including capital allocation, strategic planning, international acquisitions, valuation of potential acquisitions and investments and deal execution. He began his career as an investment banker and has completed nearly 100 acquisitions, dispositions and capital formation transactions.
Weitz is co-chair of the American Bankruptcy Institute's Complex Financial Restructuring Program, and is a former co-chair of the ABI's Financial Advisors and Investment Banking Committee. He is a board member of the New York chapter of the Turnaround Management Association, where he also serves as Membership Committee co-chair. He earned his BA from Brandeis University and his MBA from the University of Chicago Booth School of Business and holds the CTP designation. In addition, Weitz has earned his Intermediate Sommelier Certification from the National Wine School.