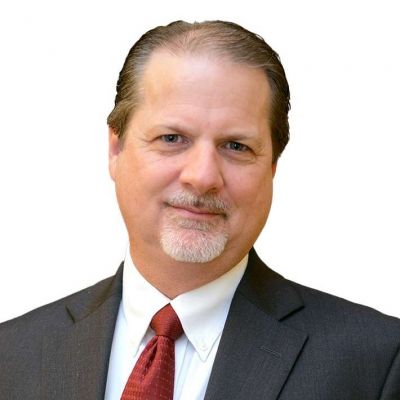 Alan Barbee
Senior Managing Director
Areas of Expertise
Bankruptcy Proceedings
Damages / Lost Profit Analysis
Expert Witness
Fiduciary Services
Forensic Accounting
Fraud Investigation
Litigation Support 
Ponzi Schemes
Solvency Opinions
Valuation
Industries
Automotive
Healthcare
Real Estate
Restaurant
Prominent Cases
Gevearts, et.al vs. TD Bank, et.al. – Damages Expert Witness for Class Action, associated with viatical scheme, which was settled for $20 million.
Mr. Chow (Restaurateur) vs. Phillippe Chow – Damages Expert Witness in Trade Name/ Trade Secret/Unfair Trade Practices Action.
Palm Beach Finance Partners – Financial Advisor to Chapter 11 Trustee of $650 Million Feeder Fund to Petters Ponzi Scheme with recoveries to exceed $70 million.
TLO – Financial Advisor to Chapter 11 Debtor through successful 363 sale process and litigation resulting in 100% payment to creditors and over $20 million distribution to equity holders..
Education
BS Business - University of Central Florida
5th Year Accounting Courses - Florida Atlantic University 
Experience
7 Years with Firm
30 Years of Relevant Experience
Alan Barbee is a Senior Managing Director of B. Riley Advisory Services (formerly GlassRatner) and part of the Florida leadership team. Prior to joining the firm in 2014, he was the partner in charge of Marcum, LLP's Florida Advisory Services Division; prior to that from 1991 to 2007 he worked at Barbee & Associates, Inc a well respected boutique Insolvency and Forensic Accounting Practice in Florida. He led Barbee & Associates from 2000 to 2007. Mr. Barbee has 30 years of experience providing forensic accounting and litigation support services primarily concentrated in the areas of fraud investigation, quantification of economic damages, bankruptcy and insolvency consulting and business valuation. Additionally, Mr. Barbee has extensive experience providing business management and advisory services related to businesses in a wide range of different industries.
Mr. Barbee has been retained by numerous attorneys, secured lenders, business organizations, Bankruptcy Trustees, court appointed Receivers and other fiduciaries to provide services that include forensic review and reconstruction of books and records, investigation of investment fraud and Ponzi schemes, identification of concealed assets and complex asset tracing, analysis of avoidable transfers, evaluation of technical tax issues and business valuation in connection with litigation, estate/gift taxation and financial statement audits.
Barbee has extensive litigation support experience that includes both expert witness and consulting assignments. Mr. Barbee has rendered numerous expert opinions in connection with commercial economic damage calculations, determination of solvency/insolvency and valuation issues. Mr. Barbee has also provided expert witness consulting services for numerous mediations and settlement conferences. He has also served as a court appointed fiduciary relating to matters involving administration of assets, resolution of litigation and claims adjudication.
Mr. Barbee has performed consulting and valuation services for Nations Credit, SunTrust Bank, Colonial Bank, and Bank of America related to distressed properties and troubled loans. He has also performed engagements for the Securities and Exchange Commission and Commodity Futures Trade Commission to name a few of his clients.
Mr. Barbee is a licensed Certified Public Accountant (CPA) in the State of Florida, is Accredited in Business Valuations (ABV) by the AICPA and graduated from the University of Central Florida with a Bachelor degree in Business Administration. Barbee Co-authored "Following Electronic Trails to Evidence of Fraud", published in The Journal of Corporate Renewal, August 2007 and has presented at the Region 21 U.S. Trustee training event for panel Trustees, the Turnaround Management Association and other professional associations. Mr. Barbee has also been named Top CPA's in Litigation Support from 2006 to 2020 by South Florida Legal Guide.
B. Riley Advisory Services works with lenders, law firms, private equity sponsors and companies of all types. Our Advisory Services are a unique mix of Valuation and Appraisal Services including asset-based lending (ABL) Valuations, Restructuring and Turnaround Management, Forensic Accounting and Litigation Support and Transaction Support Services including Due Diligence and Quality of Earnings Reviews. B. Riley Advisory Services is the trade name for GlassRatner Advisory & Capital Group, LLC, Great American Group Advisory & Valuation Services, LLC, Great American Group Machinery & Equipment, LLC, and Great American Group Intellectual Property, LLC.