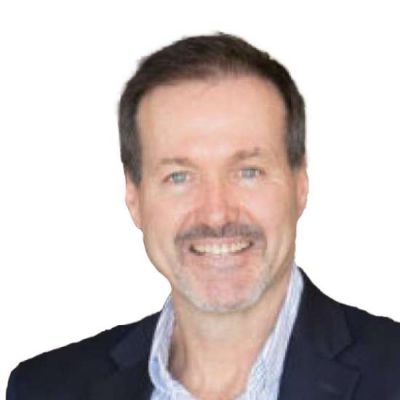 Michael Markunas
Deputy General Counsel and Chief Compliance Officer of
B. Riley Securities
General Counsel and Chief Compliance Officer of
B. Riley Wealth Management
Areas of Expertise
Anti-money Laundering
Broker-dealer Compliance
Financial Analysis
Human Resource Management
Investment Banking
Litigation
Management Supervisory Experience
Portfolio Management
Securities Law
Sales Management
Wealth Management
INDUSTRIES
Financial Services
Wealth Management
Education
Georgetown University
Loyola Marymount University
University of San Diego
Michael Markunas is the General Counsel and Chief Compliance Officer for B. Riley Wealth Management, Inc. and the Deputy General Counsel and Chief Compliance Officer for B. Riley Securities, Inc. Prior to joining the firm, Markunas was the Chief Compliance Officer for a division of Apollo. Markunas has also worked at the Securities and Exchange Commission and at the Investment Company Institute. Prior to his regulatory career, Markunas spent several years litigating securities class action matters related to the financial crisis in New York City. Markunas has over 20 years of experience at several Wall Street broker-dealers in various management and compliance roles.
Markunas holds a B.A. in Finance and an MBA in Finance and International Economics from Loyola Marymount University. He also holds a J.D. from the University of San Diego and an LL.M. in Securities and Financial Regulatory Law from Georgetown University Law Center.
He was recognized as one of Los Angeles Business Journal's 2019 Leaders in Law.
B. Riley Securities provides a full suite of investment banking, corporate finance, advisory, research, and sales and trading services. Investment banking services include initial, secondary and follow-on offerings, institutional private placements, merger and acquisition (M&A) advisory, SPACs, corporate restructuring and recapitalization. B. Riley is nationally recognized and highly ranked for its proprietary small-cap equity research. B. Riley Securities formerly operated as B. Riley FBR following the merger of B. Riley & Co. and FBR & Co.
B. Riley Wealth Management provides comprehensive, collaborative financial solutions to individuals and families, businesses and institutions, non-profits, trusts, foundations and endowments. B. Riley's experienced financial advisors leverage the diverse resources and expertise of its affiliated companies to help clients create a sound financial strategy based on their financial goals.