Metals Appraisal & Valuation
Since metals function as a commodity, the industry is highly cyclical and reliant on consumption from automotive manufacturing, commercial construction, the oil and gas industry and infrastructure spending. The domestic industry is susceptible to pricing volatility tied to global production, as well as government policies for trade. The U.S Commerce Department continually reviews imports into the U.S. and conducts investigations into trade cases, which may lead to the determination of unfair trade practices and the levying of countervailing and/or anti-dumping duties, which could result in tariffs and higher import prices; these could in turn affect domestic prices, as domestic suppliers often compete with imports.

The metals industry serves as a global marketplace and comprises everything from integrated steel producers and mini mills to service centers, recycling facilities, aluminum smelters and rolling mills, copper rod/wire mills, foundries and more. The industry production and fabrication are currently dominated by China, the U.S., Brazil, Korea, Japan, Germany and India.
Typical steel inventory categories include continuous cast slabs, billets, semi-finished flat-rolled coils and plate, finished flat-rolled coils and plate, rod and wire, castings and long products (bars, channels and beams). Non-ferrous metals include aluminum, copper, nickel, zinc, ferro-alloys and stainless steel, and can be in varying forms, including ingots, sows, billets, bars, rods, wire, sheet, coil and plate. Ferrous and non-ferrous scrap have industry classifications to determine their respective market value based on location, condition and weight.
The industry employs a wide variety of machinery and equipment (M&E), including casting, rolling, tempering, coating, blanking and slitting equipment, holding and reheat furnaces, overhead bridge cranes, plasma cutters, press brakes, auto shredders, balers, non-ferrous eddy current sorting systems, front-end loaders, grapplers and magnets, core machines, trim presses, robots, welders and much more.
Along with tracking the various metal commodities' market values and the impact market volatility can have for inventory, machinery and equipment, real estate and overall business value, our experienced appraisal team conducts on-site inspections of the assets to be appraised.
The commodity nature of metals often results in volatile market values. Our metals experts closely monitor pricing and market trends, ensuring our business solutions reflect significant developments in the metals markets. Our team helps clients understand the market variables and industry trends shaping their transactions.
Our expertise lies in the areas of:
Steel & aluminum producing mills
Metal service centers & fabricators
Metals scrap recycling & processors
Mining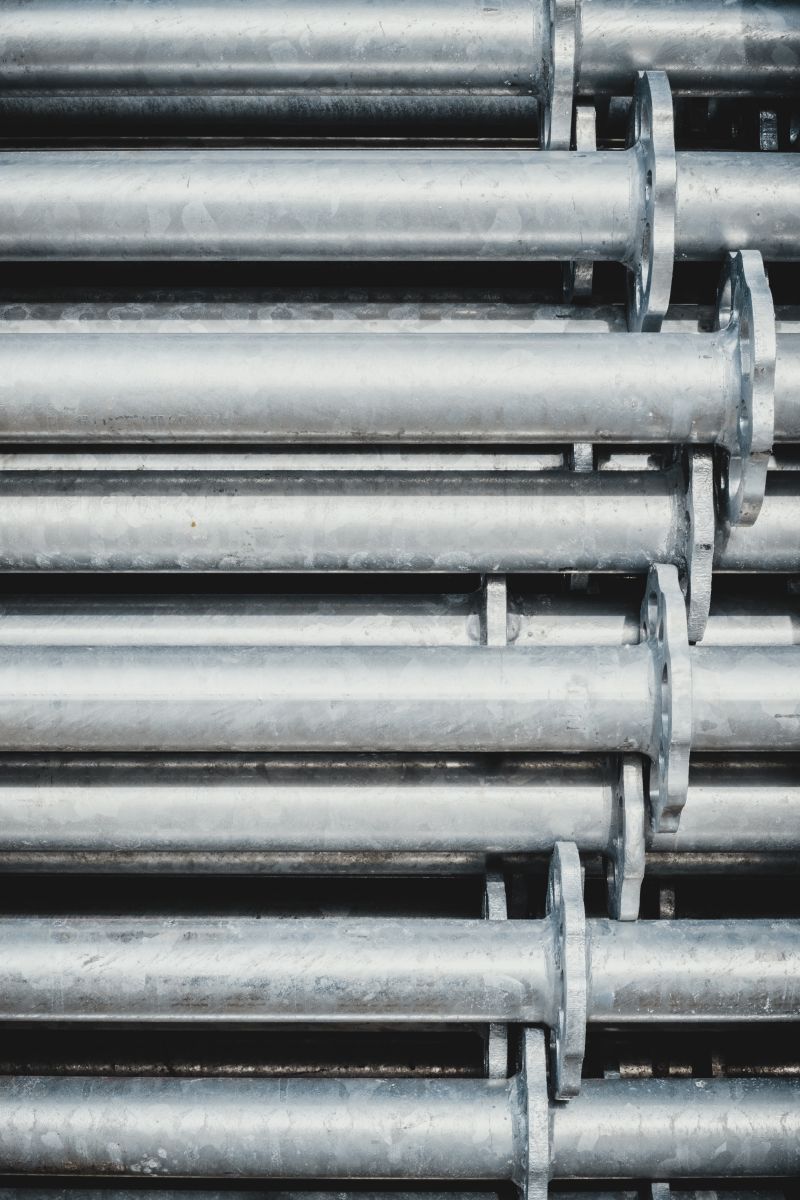 STEEL AND ALUMINUM MILLS
Steel production today makes use of ferrous steel scrap as well as traditional raw materials, such as iron ore, coal and limestone. There are two processes that account for nearly all steel production: basic oxygen furnaces (BOF) and electric arc furnaces (EAF).
Ironmaking, the first step in making steel, involves the raw material inputs of iron ore, coal and limestone, which are being melted in a blast furnace. The resulting molten iron will contain 4.0%-4.5% carbon and other impurities. In the BOF process, recycled ferrous scrap is added to the molten iron in a converter. At temperatures exceeding 1600 degrees Celsius, oxygen is blown through the metal to reduce the carbon content to between 0%-1.5%.
In the EAF method, recycled ferrous scrap is fed through high-power electric arcs to melt the metal and convert it to high-quality steel.
In both processes, there is secondary steelmaking that treats the molten steel by adding or removing certain elements and/or altering the temperature and production environment. Some of the following steps can be used depending on the type of steel required:
Stirring

Ladle furnace

Ladle injection

Degassing

Sealed argon bubbling with oxygen blowing
Continuous casting of the molten metal into a cooled mold allows a thin steel shell to solidify. The shell strand is withdrawn using guided rolls, then fully cooled and solidified. The strand is cut depending on the application. The metal may be solidified into semi-finished goods, such as steel slabs for flat products, including plate and strip, blooms for beams and billets for rod and wire.
With primary forming, the steel slabs are reheated and hot-rolled in a process that eliminates cast defects and achieves the required shape and surface quality. Hot-rolled products are divided into flat products, long products, seamless tubes and specialty products.
Secondary forming is accomplished through cold-rolling, which is done below the metal's recrystallization point, where mechanical stress, not heat, affects change.
Metal Service Centers
A metals service center acquires primary metals like carbon steel, aluminum, stainless steel, brass, copper, titanium and alloy steel from metals producers and importers. The role of a metal service center is to warehouse mill-dimension products and sell in less-than-mill loads and/or process mill-dimension products into customized sizes or shapes for an end user. Service centers stock various product forms, such as plates, coils, sheets, pipes and tubes, rods, flat products, angle or round bars and beams. Capabilities can include slitting, leveling and tension leveling, shearing, saw cutting, plasma cutting, annealing, turning and polishing, pipe threading, roll-forming, coil coating, warehousing and repackaging to customer specifications. The metals service center may have stocking programs, Kanban programs and inventory management procedures.

Metals Recycling
The metal scrapyards and recycling industry is made up of approximately 1,000 businesses in the U.S., comprising approximately 5,000 scrapyards where metals are recycled through sorting, shearing, shredding, torching and baling, among other processes. Over 45 million metric tons of iron and steel scrap have been consumed in the U.S. market in 2020. Most of the scrap consumption in the domestic industry can be attributed to manufacturers of pig iron, raw steel and steel castings. Ferrous and non-ferrous scrap have industry classifications with the Institute of Scrap Recycling Industries (ISRI) to determine their respective market values based on location, condition and weight. Aluminum scrap is re-melted at primary and secondary smelters. Common machinery and equipment includes scrap-metal shredders and balers, briquetters, scrap shears, material-handling equipment, sorting equipment and rolling stock.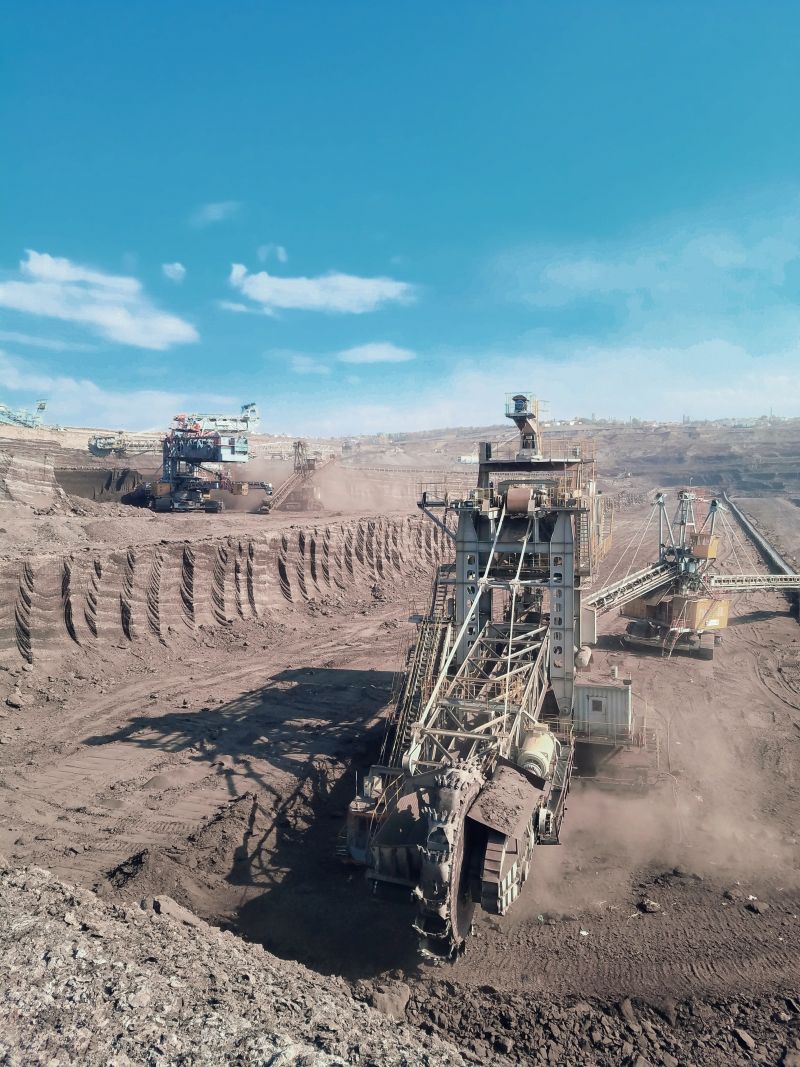 MINING
The U.S. mining industry is built on the extraction and processing of solid minerals, such as thermal and metallurgical coal, iron ore, copper, gold and zinc; as well as industrial minerals, such as potash, soda ash, sulfur, salt, clay, granite, marble and quartz. The mining of sand, crushed rock or gravel forms the base for road construction.

As an essential source of raw materials for steelmaking and power utilities (coal), construction, chemicals, fertilizers, glass and electronics, the mining industry in the U.S. employs over 500,000 people directly.