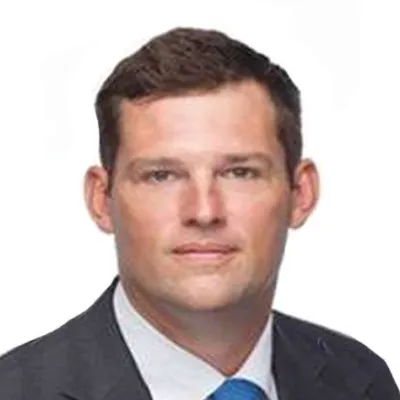 Chad Yutka, ASA
Executive Managing Director

Areas of Expertise
Audit Review
Consulting
Dispute Settlements
Financial Reporting
Insurance
Liquidation
Litigation Support
Mediation & Arbitration
Property Tax
Property Tax Disputes
Diversified Industries
Aerospace & Defense
Automotive
Building Products
Business Services
Chemicals/Plastics/Packaging
Engineering & Construction
Farming & Agriculture
Food & Beverage Processing
Homebuilders
Logistics & Wholesale
Lumber
Manufacturing
Metals & Metalsworking
Paper & Packaging
Shipping & Transportation
Specialty Contracting
Specialty Industrials & Materials
Textile/Apparel/Textile Equipment
Woodworking Equipment
Energy
Metals & Mining
Oilfield Services
Oilfield Suppliers
Healthcare
Animal Healthcare
Medical Technology
Education
University of Wisconsin-LaCrosse
Chad Yutka, ASA, leads the Corporate Advisory & Valuation Services practice within B. Riley Advisory Services. As the Executive Managing Director and National Practice Leader, he heads up a team of nearly 50 valuation professionals responsible for over 600 valuations and advisory engagements annually. These valuations are often performed at the enterprise level, but more frequently cover asset classes across the balance sheet including Personal Property (Machinery & Equipment), Inventory, Real Property, Intellectual Property and Intangible Assets.
Yutka has over 18 years of experience at some of the nations leading valuation and advisory firms. He has personally led over 2,200 valuations of international and domestic corporations' assets for financing, financial reporting, tax, litigation support, insurance, liquidation, audit and consulting purposes.
He is a trusted adviser and valuation consultant for companies, lending institutions, regulators, private capital funds, and attorneys. His expert litigation work has included defending valuations in and out of the courtroom. He has been qualified as an expert witness in the States of California, Alaska, Tennessee and Texas.
Yutka's valuation and advisory experience has been focused primarily on heavy manufacturing and industrial companies across a broad and diverse range of industries including automotive, aerospace, metals, energy, oilfield services, chemical, plastics, building materials, construction, mining, paper, packaging, electronics, consumer products, transportation, fleets and logistics, textiles, agriculture, food & beverage, beer, wine & spirits, restaurants, healthcare & biotech, hospitals, hotels and commercial properties.
Prior to joining B. Riley Advisory Services, he was a Managing Director at KPMG in the Economic & Valuation Services practice, heading up the Midwest Region's Personal Property practice.
He has been a member of the American Society of Appraisers since 2005, reaching accreditation as an Accredited Senior Appraiser in 2008. He is also a Senior Member with the Society of Depreciation Professionals.

Yutka received his BS in Finance from the University of Wisconsin, La Crosse.