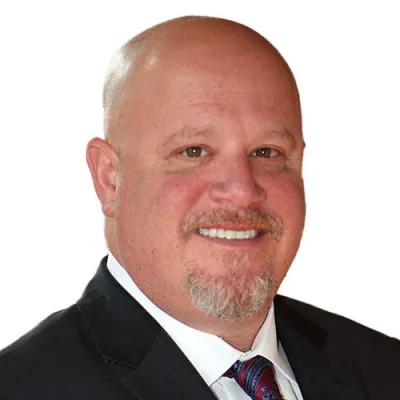 David Seiden
Southeast & Mid-Atlantic Regions

Areas of Expertise
Asset Valuation
Client Relations
Liquidation Strategies
Restructuring Solutions
Business Securities
Bankruptcy and Distressed Businesses
Business Case Development and Feasibility
Corporate Stock Buy-back Transactions
Evaluation of Purchase Offers
Evaluation of Sale Offers
Financial Reporting
Financing Transactions
Gift and Estate and Tax Planning
Goodwill Impairment Testing
Insurance Underwriting
IP Licensing Arrangements
Property Tax,Transfer Pricing and Other Tax Purposes
Purchase Price Allocation
Sales Utility Tax Exemption
Stock Options
Transactions Involving Partners and Shareholders
Fixed Asset Advisory
Compliance & Reporting
Tax Services
Transaction Due Diligence & Risk Management
Intangible Assets
Brands
Contracts
Copyrights
Customer Lists
Domain Names
Patents
Resource Rights
Royalty Streams
Trade Names
Trademarks
Inventory
Automotive
Building Products
Energy
Food
Grocery
Home Furnishings & Home Improvement
Metals
Paper & Packaging
Retail
Wine & Spirits
Machinery & Equipment
Construction
Heavy Mobile
Metalworking
Oil & Gas
Plastics Processing
Textiles
Transportation
Operations Management
CEO / COO / Interim Management
Due Diligence for Acquisitions
Operational Turnarounds
David Seiden joined B. Riley Advisory Services in 2003 as Managing Director. He focuses on developing and enhancing client relationships and provides asset valuation, liquidation strategies and restructuring solutions for lenders and borrowers. Seiden proudly serves the Mid-Atlantic and Southeast markets including AL, DC, DE, FL, GA, MD, MS, NC, NY, NJ, Eastern PA, SC, TN, VA and West VA.
Prior to joining B. Riley, David spent the majority of his career working for major lending and financial institutions including Comerica, Foothill Capital, Bank of America and Goldstein, Golub, Kessler, LLP.

Seiden received a Bachelor of Science in Administration and Accounting from Emory University. He is a member of the ACG, SFNet, and TMA, and supports the Juvenile Diabetes Research Foundation, The Sandwich Project and FIDF.