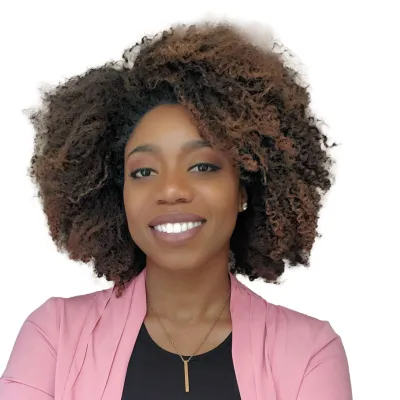 Akilah Moore
Associate Business Development Officer, Midwest Region
Areas of Expertise
Field Examination Services
Inventory
Manufacturers
Operations Management
Wholesalers
Business Securities
Bankruptcy and Distressed Businesses
Business Case Development and Feasibility
Corporate Stock Buy-back Transactions
Evaluation of Purchase Offers
Evaluation of Sale Offers
Financial Reporting
Financing Transactions
Gift and Estate and Tax Planning
Goodwill Impairment Testing
Insurance Underwriting
IP Licensing Arrangements
Property Tax, Transfer Pricing and Other Tax Purposes
Purchase Price Allocation
Sales Utility Tax Exemption
Stock Options
Transactions Involving Partners and Shareholders
Fixed Asset Advisory
Compliance & Reporting
Tax Services
Transaction Due Diligence & Risk Management
Intangible Assets
Brands
Contracts
Copyrights
Customer Lists
Domain Names
Patents
Resource Rights
Royalty Streams
Trade Names
Trademarks
Inventory
Automotive
Building Products
Energy
Food
Grocery
Home Furnishings & Home Improvement
Metals
Paper & Packaging
Retail
Wine & Spirits
Machinery & Equipment
Construction
Heavy Mobile
Metalworking
Oil & Gas
Plastics Processing
Textiles
Transportation
Operations Management
CEO / COO / Interim Management
Due Diligence for Acquisitions
Operational Turnarounds
Education
University of Miami School of Business
As an Associate Business Development Officer, Akilah Moore is responsible for creating, developing and nurturing relationships with new and existing clients in the Midwest region including KS, MN (Minneapolis), MO, ND, NE and SD.
Moore previously served as a Senior Associate in our inventory appraisal practice, where she managed valuations for manufacturers and wholesalers. She has over 10 years of experience in inventory and operations management. In 2021, she was recognized by the ABF Journal as one of the Top Women in Asset-Based Lending.
She is a graduate of the University of Miami School of Business with a Bachelor's degree in Business Administration, where she was a Division 1 soccer player.