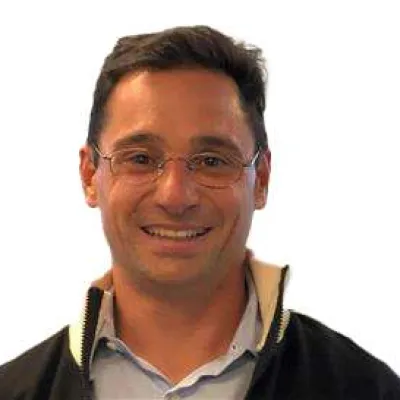 Dan Shribman
Chief Investment Officer of B. Riley Financial, President of B. Riley Principal Investments
Areas of Expertise
Capital Markets
Distressed Securities
Minority and Majority Owned Private Equity
Principal Investments
Public Equities
Industries
Aerospace
Automotive
Financial Services
Gaming
Hospitality
Real Estate
Transportation
Dan Shribman is Chief Investment Officer of B. Riley Financial where he oversees the asset base alongside Co-Chief Executive Officer Bryant Riley. The portfolio consists of several wholly owned operating businesses in addition to cash and investments that have grown from $500 million to over $2.5 billion during Shribman's tenure. The firm's investment mandate is wide and includes both debt and equity in public and private markets. Shribman has worked in close collaboration with management teams and boards to maximize shareholder value in the form of operational turnarounds, capital market financing and communication, and capital deployment initiatives. He currently serves as a member of the board of directors of Alta Equipment Group Inc. (NYSE: ALTG) and Arena Group Holdings (NYSE: AREN) in addition to several private companies.
Prior to joining B. Riley, Shribman was a Portfolio Manager at a special situation asset manager with over $15 billion in assets under management. During his tenure, he led investments in dozens of public and private opportunities across the general industrials, transportation, automotive, aerospace, gaming, hospitality, and real estate industries. These investments ranged from public equities and bonds to deeply distressed securities, par bank debt, minority owned private equity, and majority owned private equity. Previously, he worked at a private equity firm and in the restructuring advisory group at Lazard Freres.
Shribman holds an AB in Economics and History from Dartmouth.

B. Riley Financial (NASDAQ: RILY) provides collaborative financial services solutions tailored to fit the capital raising, business, operational, and financial advisory needs of its clients and partners. B. Riley operates through several subsidiaries that offer a diverse range of complementary end-to-end capabilities spanning investment banking and institutional brokerage, private wealth and investment management, financial consulting, corporate restructuring, operations management, risk and compliance, due diligence, forensic accounting, litigation support, appraisal and valuation, auction and liquidation services. B. Riley is headquartered in Los Angeles, California with offices nationwide.