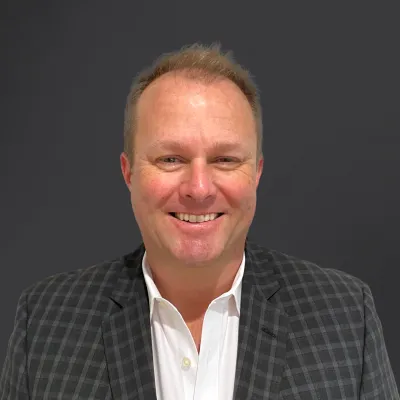 Eric Wold
Senior Research Analyst
Sectors
Media & Entertainment
Outdoor Leisure
Research Coverage

AMC Entertainment Holdings, Inc. (AMC)
American Outdoor Brands, Inc. (AOUT)
Bowlero Corp. (BOWL)
Brunswick Corporation (BC)
Cedar Fair, L.P. (FUN)
Chicken Soup for the Soul Entertainment (CSSE)
Cinemark Holdings, Inc. (CNK)
IMAX Corporation (IMAX)
iMedia Brands, Inc. (IMBI)
Loop Media, Inc. (LPTV)
Malibu Boats, Inc. (MBUU)
MarineMax, Inc. (HZO)
MasterCraft Boat Holdings, Inc. (MCFT)
RumbleOn, Inc. (RMBL)
SeaWorld Entertainment, Inc. (SEAS)
Six Flags Entertainment Corporation (SIX)
Sportsman's Warehouse Holdings, Inc. (SPWH)
The Marcus Corporation (MCS)
Topgolf Callaway Brands Corp. (MODG)
Vista Outdoor Inc. (VSTO)
Biography
Eric Wold is a Senior Analyst with B. Riley Securities responsible for Media & Entertainment and Outdoor Leisure. He has nearly 30 years of experience covering the Consumer industry.
Mr. Wold has been recognized several times by the Forbes/StarMine annual analyst survey, most recently ranking #2 for 2012 estimates accuracy in the Media sector, as well as #4 for 2004 estimates accuracy within the Restaurant Industry sector. He has also been recognized by the Wall Street Journal's "Best on the Street" survey—receiving the #2 ranking in 2004 in the Restaurant category.
He previously served as director of equity research, head of the global consumer and media group at Merriman Capital. Prior to Merriman Capital, he was director of corporate finance with NightFire Software. He also served as vice president and senior research analyst at First Security Van Kasper, where he was responsible for the restaurant and branded consumer sectors.
Mr. Wold holds a B.S. from the University of California at Berkeley and is a CFA charterholder.