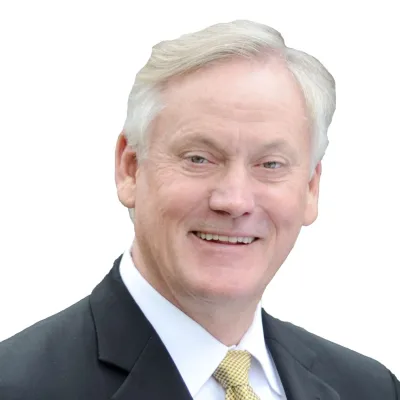 Jim Howard
Senior Managing Director
Areas of Expertise
Asset Management
Bankruptcy Proceedings
Crisis Management
CRO
Expert Witness
Interim Management
Liquidating Agent
Receiver
Regulatory Consulting
Turnarounds / Restructurings
Industries
Construction
Financial Institution
Hotel & Resorts
Real Estate
Prominent Cases
Financial Advisor on Fairfield Residentual
CRO to Computer Star Group
Receiver to Pro Premium Finance
Education
BBA University of Oklahoma
Experience
15 Years with Firm
42 Years of Relevant Experience
Biography
Jim Howard is a Senior Managing Director of B. Riley Advisory Services (formerly GlassRatner), a national financial advisory firm based in Atlanta, GA. He has over 35 years' experience within the financial services industry, more than 25 years of which has been dedicated to turnaround management and the resolution of commercial and real estate problem loans.
Since joining the firm in 2008, Howard has been very active in advising Creditors, Borrowers and Creditors Committees to help find solutions for a variety of stressed debt situations. Among his more notable assignments are,
Financial Advisor to the Unsecured Creditors Committee of Fairfield Residential, LLC, a multifamily developer based in San Diego, California with over $4 billion in debt. Upon the Debtor's emergence from bankruptcy, his role changed to that of Financial Advisor of the Liquidating Trustee. In that latter role, Howard assisted in overseeing the liquidation of over 275 apartment complexes located across the country, providing analysis and liquidation recommendations to the court and the Trust Oversight Committee.

Chief Restructuring Officer for an international consumer electronics distribution company with headquarters in Doral, FL. He negotiated an agreement with the senior secured lender that allowed for continued funding of operations while executing a plan of reorganization calling for the orderly liquidation of the business assets to provide the creditors with the best possible resolution. He then executed the plan as CRO.

Financial Advisor for a seafood distribution business located in Boston, MA. His duties included preparing a complete financial analysis of the company and its operations for the lender group. Howard devised a plan calling for the divestiture of certain underperforming operations and processing locations, downsizing the company, delivering the balance sheet and negotiating a short-term forbearance agreement, giving the company time to execute the proposal. At the conclusion of this exercise, all previously existing events of default had been fully cured and a longer-term credit agreement has been put in place.

Receiver for an insurance premium finance company that had been the victim of a $20 million fraud in connection with a $45 million ABL credit facility. Engagement included preparing a detailed review of the borrower assets and liabilities, identifying and investigating potential third-party claims for fraudulent conveyance, preparing an estimated "orderly winddown" analysis to provide creditors with an enhanced recovery and executing the plan under court supervision.
In addition, he has worked assignments related to the restructuring or liquidation of Commercial Mortgage Backed Security ("CMBS") loans on more than $1.1 billion. Howard regularly serves as an 'expert witness' testifying before courts on matters involving banking and lending issues and has been certified as an expert in District, Federal and Bankruptcy courts throughout the country.
Immediately prior to joining the firm, he was a Senior Vice President of Wachovia Bank, most recently serving as the Market Manager for their West Florida Real Estate Financial Services division. In this capacity he was responsible for originating and managing a portfolio of over $2.4 billion in commercial real estate loan commitments and a staff of relationship managers.
Howard started his career with the Bank of Oklahoma (formerly Fidelity Bank, NA) in Oklahoma City. After completing their credit-training program in 1982 and spending two years as a Commercial Real Estate Lender, he was selected to help form a Special Assets lending group to deal with that bank's mounting problem loans. In addition to being responsible for the management of a portfolio of troubled commercial loans, he oversaw and managed the liquidation of foreclosed properties. Additionally, he played a central role in interacting with Federal Regulators conducting examinations of the bank on matters including credit quality, capital adequacy, and regulatory compliance. In 1989 he was recruited by Hibernia Bank in New Orleans to join their Special Asset Group where he was primarily responsible for working on commercial loans, with a concentration in participations purchased in Leveraged Buyout financings. His experience there included working on such credits as Federated Department Store, May's/Macy's, Motorola and Doskosil (Wilson Foods).
In 1991 he accepted a position with First American Bank in Atlanta to form and manage a new Special Asset group for that bank. In 1993, First American was acquired by First Union Bank, at which time he joined their Special Asset group as a Unit Manager. Howard was ultimately selected as Regional Manager for the bank's Special Asset group for the Georgia region. As part of his duties he served on the bank's Special Asset Management Steering Committee where he helped establish policies and procedures to be used throughout the corporation, as well as developing and implementing regulatory compliance measures. In 1998 he was transferred to the Real Estate Financial Services group where he served as Business Development Manager for the State of Georgia, a position in which he served until his transfer to Florida in January of 2000.