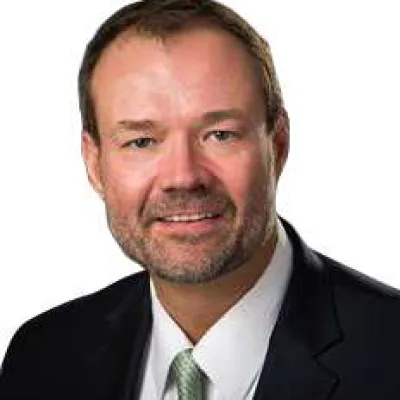 Kenny Young
President of B. Riley Financial
Chief Executive Officer of
B. Riley Principal Investments

Areas of Expertise
Business Development
Competitive Analysis
Go-to-market Strategy
Mergers & Acquisitions
Product Development
Product Marketing
Industries
Financial Services
Principal Investments
Technology
Education
Graceland University
Southern Illinois University, Edwardsville
Kenneth "Kenny" Young is President of B. Riley Financial as well as CEO of B. Riley Principal Investments which acquires, invests and operates companies with a focus on maximizing cash flows through operational expertise. He also serves as Chairman and Chief Executive Officer of Babcock & Wilcox (B&W), a leader in energy and environmental products and services for power and industrial markets worldwide.
Young has more than 30 years of operational, executive and director experience primarily within the energy, communications and finance industries, on a global basis. Before joining B. Riley, he held executive leadership positions with Lightbridge Communications Corporation (LCC), which was the largest independent telecom construction and services company in the world and a recognized leader in providing network services. Initially serving as President and Chief Operating Officer of the Americas for LCC, he was named President and CEO in 2008, serving in that position until he led the company's sale in 2015. Under his leadership, LCC's revenues grew more than 200 percent and the company expanded its geographical presence into more than 50 countries.
Prior to joining LCC, Young was Chief Marketing and Operations Officer with Liberty Media's TruePosition and held various senior executive positions with multiple corporations, including Cingular Wireless, SBC Wireless, Southwestern Bell Telephone and AT&T as part of his 16-year tenure within the now-combined AT&T Corporation.
Young has previously served on seven public company boards and is currently a member of the Board of Directors for Sonim Technologies NASDAQ: (SONM) and Babcock & Wilcox NYSE: (BW).

Young holds a Bachelor of Science in Computer Science from Graceland University and a Master of Business Administration from the University of Southern Illinois.