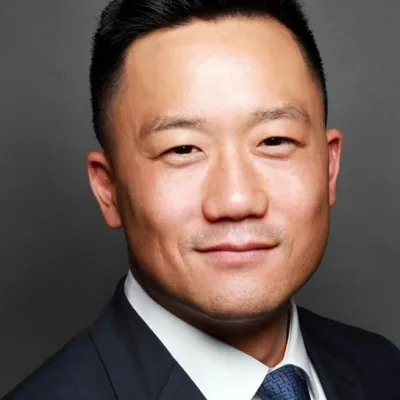 Eugene Izumo
Managing Director
Services
Mergers & Acquisitions
Equity Capital Markets
Debt Capital Markets
Sectors
Healthcare
Technology, Media & Telecom
Biography
Eugene Izumo has over 16 years of experience in corporate finance, business strategy, and operations. As an advisor, Mr. Izumo has helped companies of all sizes - from early-stage startups to global corporations - on mergers and acquisitions, capital raises, and leveraged buyouts worth over $6 billion in combined transaction value.

Prior to joining legacy FocalPoint, now B. Riley Securities, Mr. Izumo was the founding president of Rise Venture Consulting, a boutique advisory firm for early-stage companies in the healthcare and technology sectors. Before that, he was a senior member of the investment banking team at GCA in San Francisco, worked in Citigroup's private equity client group in New York, and held leadership roles at McMaster-Carr and several early stage companies. Mr. Izumo holds a Master of Business Administration with distinction from the Anderson School of Management at UCLA and a Bachelor's degree in neuroscience from Brown University.

Mr. Izumo has a deep passion for improving healthcare and education access and was previously a Corps Member for Teach For America (TFA). He is currently an active member of the Water Buffalo Club and various charitable foundations. Mr. Izumo also holds a Master's in Education and Teaching Credential from Loyola Marymount University.